Knitting Needles Holder ™
Keep your Knitting Accessories Organized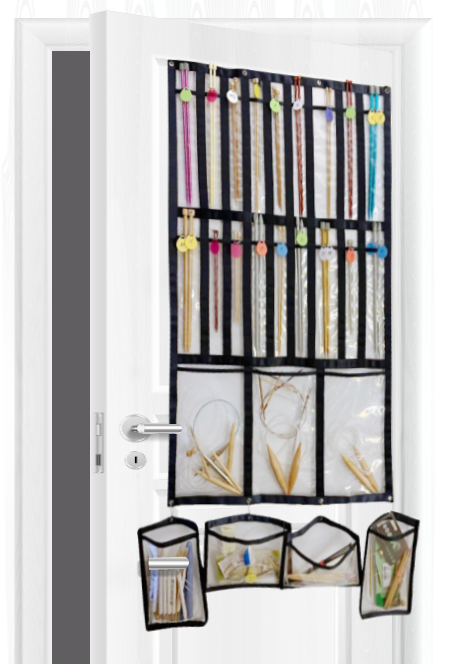 A New Way To Keep Your Knitting Accessories ORGANIZED!
The perfect Knitting Needles Holder ™ not only takes up little space but also features separate compartments, so you can easily find what you need and identify the size of each needle by colored tag. The set comes with durable plastic tags to identify needle size as well as accessory bags for your stitch markers, measuring tape, and more. It can be mounted easily on your craft wall or back of most doors.
Included in the mailer with your KNITTING NEEDLES HOLDER ™ will be everything needed to hang on your craft door:
Looking for a practical and stylish way to organize your knitting needles? Look no further than The Knitting Needles Holder ™! Order yours today and experience the convenience of our patented design.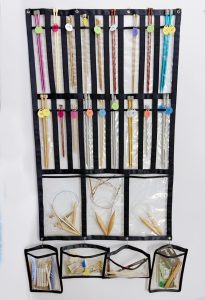 Our organizer is made with a durable material -lightweight to hang. Available in black as shown on our first page. Delivered in a custom tube with all attachments ready to hang and enjoy. We're committed to customer satisfaction, providing high-quality products and exceptional service. Choose us for a practical and stylish solution to your knitting needs!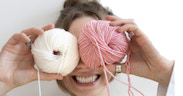 ENJOY MORE QUALITY TIME
Spend less time looking for lost needles and accessories, or endlessly rummaging through a messy drawer—and spend more time knitting or crocheting.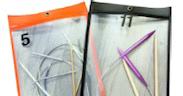 KEEP IT ALL ORGANIZED​
Keep all your needles tidy and together in the holder.​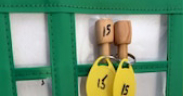 DURABLE AND FLEXIBLE​
This knitting needles holder is made from a durable material that is also flexible enough to adapt to any size door opening. Measures approximately 27" x 44" long.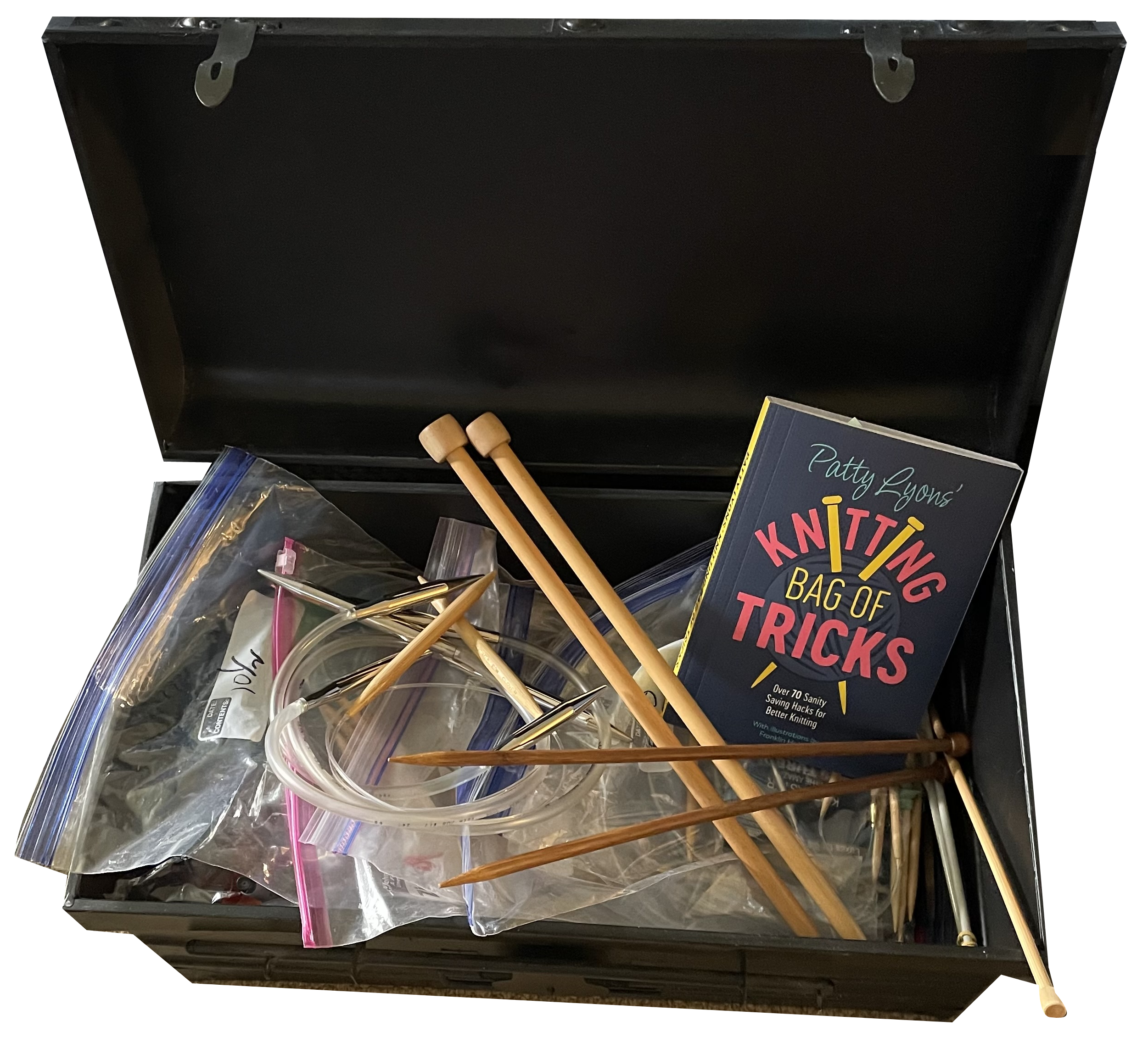 Say goodbye to cluttered and disorganized needles and hello to the convenience of The Knitting Needles Holder ™! Shop now and enjoy a more efficient and enjoyable knitting experience.
first samples sent for evaluation
"I recently purchased the knitting needles holder and it has been a game-changer for my knitting projects. The design is stylish and functional, making it easy to find the right needle quickly. I couldn't be happier with my purchase!"
"As an avid knitter, I've tried many different types of needle holders, but this one is by far the best. It's durable, easy to carry, and the multiple pockets make finding the right needle a breeze. I'm so glad I found this product!"
"I am in love with this knitting needles holder! It's made from high-quality materials and keeps my needles organized by size. Plus, the stylish design is a bonus. Highly recommend!"
"I purchased this knitting needles holder for my daughter, who is just starting to learn how to knit. It's been an incredibly useful tool for her. I highly recommend this product to anyone who loves to knit!"
Ready to take your knitting practice to the next level? Order The Knitting Needles Holder ™ today and experience the convenience and style it brings to your crafting.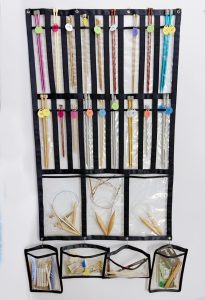 Hello, I am Paula Carol, the creator of The Knitting Needles Holder ™. I learned how to knit at a young age while watching my aunt work at her store. As an experienced businesswoman, I have a knack for managing chaos and have successfully pivoted in various industries, including real estate.
During the pandemic and out of work I turned to knitting again hung my knitting needles holder originally created in 2009. Improved the problems I saw and hope you too will agree.
The result is The Knitting Needles Holder ™ - a compact organizer that stands out from other storage solutions on the market. It accommodates all needle sizes and includes sturdy compartments for all your crafting essentials. I am proud to offer this product and hope it enhances your knitting experience.
The Knitting Needles Holder ™ is a patented product, designed with knitters in mind. Our unique design and sturdy construction set us apart from other storage solutions on the market. Our dedication to providing knitters with a practical and stylish way to organize their needles and crafting essentials is why we are confident that you will love our product. Try The Knitting Needles Holder ™ today and experience the difference it can make in your experience difference to your craft.
Pre-Order Your Knitting Needles Holder ™ Now
Questions About The Product
Follow us on Social Media